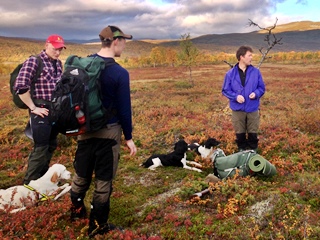 There are several reasons why you should use a hunting guide.
To have a successful hunt with good results
To have access to a local's knowledge about the different hunting grounds
To be able to go hunting with a dog
To become a better hunter: you know what you want to improve and you and your guide can go through chosen scenarios during the day
To get help with training your dog
We only use experienced guides with well trained dogs. Prices are offered in response to enquiries.
You are welcome to contact us with any questions